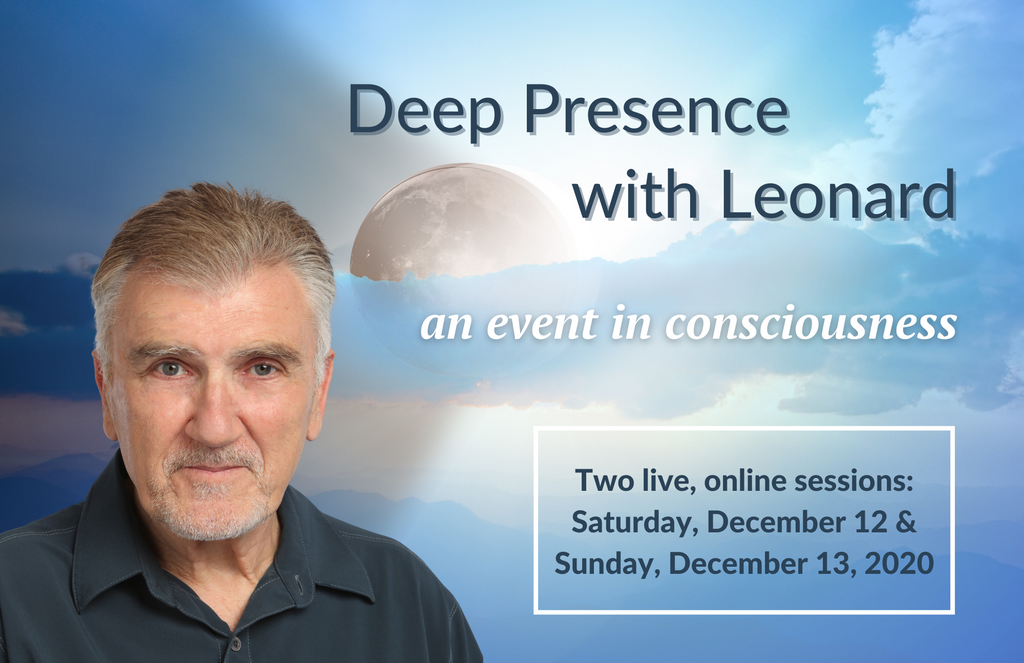 Deep Presence with Leonard
Join Leonard for a weekend of deep Presence. 
This event consists of 2 live, online sessions on Saturday, December 12 and Sunday, December 13, 2020 from 2pm to 3:30pm US Central Time each day.
The focus of this course is on being more deeply present. It is designed to take you to the deepest levels of Awakened consciousness.