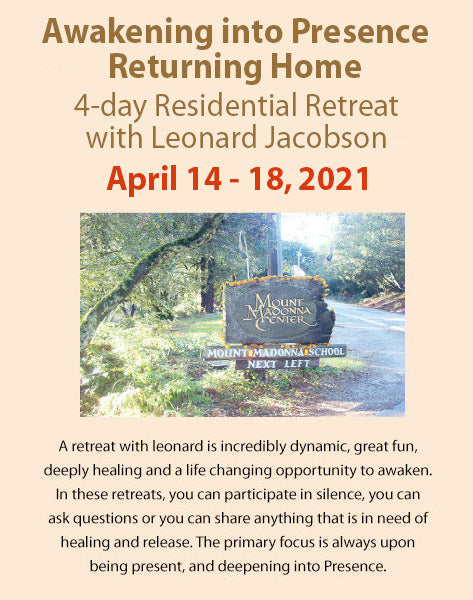 April 14 to 18, 2021: Awakening into Presence - Returning Home - A 4-day Residential Retreat with Leonard Jacobson
$600 Deposit

About the retreat:
For a description of the event, click here.
Registration:
If you have already filled out the registration form, proceed with payment of the deposit of $600. The balance owing for tuition and accommodation will be payable upon your arrival at the retreat. If you have not filled out the registration form, click here.
Cancellation Policy:
You can cancel your registration up to one month prior to the event. Before March 14, 2021, you will receive a refund of your deposit, less a $100 administration fee. If you cancel within one month of the event, there can be no refund or credit, due to our contractual obligations with Mt Madonna.
Contact: 
Jane Powell at 952-737-9859 or info@leonardjacobson.com